Storm reports for Feb 19 & 20, 2005

Saturday 19th Feb

The storms started to build up in the ranges West and SW of Sydney around 10 am EST. By early afternoon the one growing over Katoomba was already extending its anvil overhead of my home in Ryde. One large cell moved SE down through Mossvale and crossed the coast at Nowra. During this time the cell over Katoomba continued to grow and started to move towards Sydney.


| | |
| --- | --- |
| 050219 1300EST | 050219 1340EST |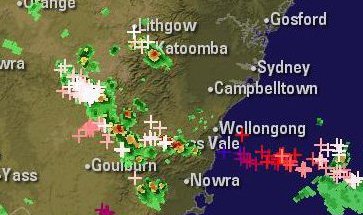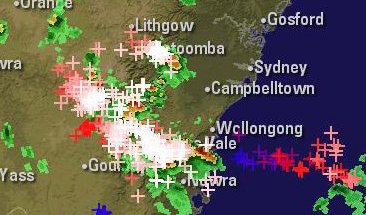 Click on images below for full size pics

Cindy and I left home just before 1400EST and headed west towards Blacktown. Whilst stuck in traffic on the M4 just west of the James Rouse Dr. on-ramp where I started to photograph the approaching storm.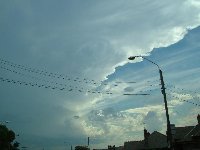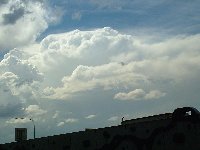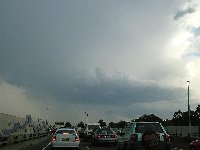 We decided to stop on the Prospect Hwy on the south side of Blacktown, as I knew we would have a good clear view to the west from here. Unfortunately due to the traffic holdup on the M4, storm had already arrived overhead before we had a real chance to get set up. The CG's from this location were awesome some close some further away and the arrival of the rain front made the lightning photography a challenge.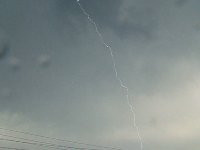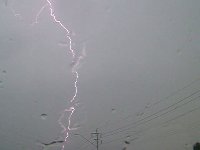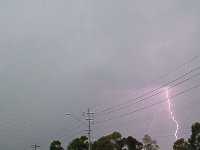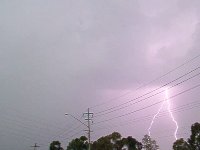 Here's several small .avi files of the best strike from the above stills
1 .. 486kb
2 .. 652kb
3 .. 380kb
3 .. 502kb

After this storm had passed over we drove through Seven Hills and out to Old Windsor Rd, where we saw quite a bit of debris on the road from trees that had obviously had taken a good amount of strong wind. I was trying to decide where to head to next when I noticed a large very menacing storm front stretching east to west across southern Sydney. The sight of this caused me to U-turn and head down the Cumberland Hwy towards the Gt Western Hwy, then turning west onto the Gt Western Hwy, taking some pics as we went. As imposing as it looked, it didn't produce as much lightning as I would have expected. It did however, produce some heavy rain.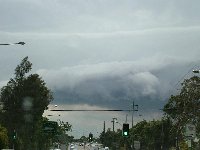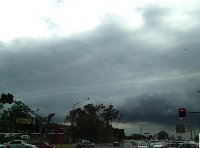 After the above storm passed over we drove out to Windsor to hopefully catch up with the rest of the storm chasing gang as they arrived there after their own various chases. Whilst waiting for everyone to arrive I did a couple of quick movies from the back verandah. The first pic is the best frame from the 1st zap. The next 4 frames are the best from the 2nd zap.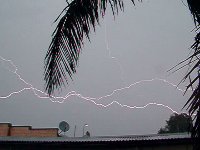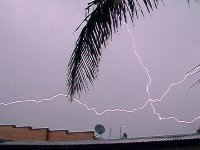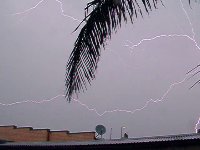 Here's two small .avi files of the strikes from the above stills
1 .. 312kb
2 .. 620kb

Sunday 20th Feb
Around Sydney, activity was pretty dead with low level easterly cloud streaming in from the coast till mid afternoon. The best storm was in the upper Hunter region that fellow chaser Jimmy Deguara and co chased, see Australian Severe Weather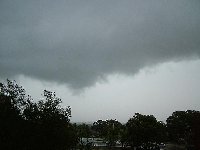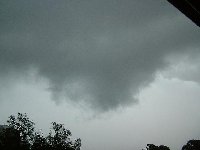 The only real excitement for the day was this gustfront that came through Sydney from the west at 1455hrs EST. The easterly crud was swiftly turned around and pushed back to the east again. The front was very fast moving and brought some heavy rain behind it. There was only a few rumbles of thunder, maybe about 1 every 10 minutes.



Copyrite Dave Nelson 2005




To Top



To Chase Index