Storm of 16 Feb 2006


Cell Across Ryde

Click on images below for full size pics

Didn't travel far to photo the lightning from this storm. It was at the end of the work day and the Top Ryde
S/C carpark provided the ideal location to view and photo the lightning.There wasn't any cloud structure to photo.
There was a reasonable amount of CC and CG activity but it wasn't a violent storm, lasting maybe 30mins.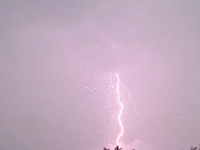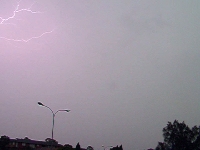 copyright Dave Nelson 2007
Updated 22 Aug 2007