Storm of 14 Nov 2007




Around 1230EST, I was seeing towers going up over the mountains, to the west, as I headed
towards Caringbah via Sans Souci (estrn Sydney) promised good things to come. Travelling
back towards nthrn Sydney I stopped to take more pix. one of the towers had anvilled.


Left and Centre -- From nth side of Captain Cook Bridge Sans Souci; Right -- Nth Sydney
First 2 pix 45 mins apart. Right pic jst before offramp up onto Pacific Hwy Nth Sydney
and already the anvil had stretched way over the city.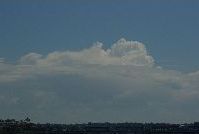 1 --- Lane Cove Rd, nr Gordon, View West; 2 --- nth bnd on Pacific Hwy nr Turramurra
3 --- Pacific Hwy just before turning on to F3; 4 --- Just west of F3 on Kuring-gai Chase Rd






Pic 1 and 2 just west of F3 on Kuring-gai Chase Rd; interesting feature in pic 2.
Pic 3 --- Pennant Hills Rd Thornleigh, nice mamatus to end the storm






Some lightning strike pix for the day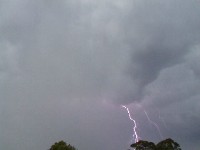 copyrite Dave Nelson 2007
Created 16 Nov., 2007